Carmel Carpenter's Sharpener is specially designed for flat, wood carpenter's pencils. It is small enough to fit in a pocket and made of durable plastic.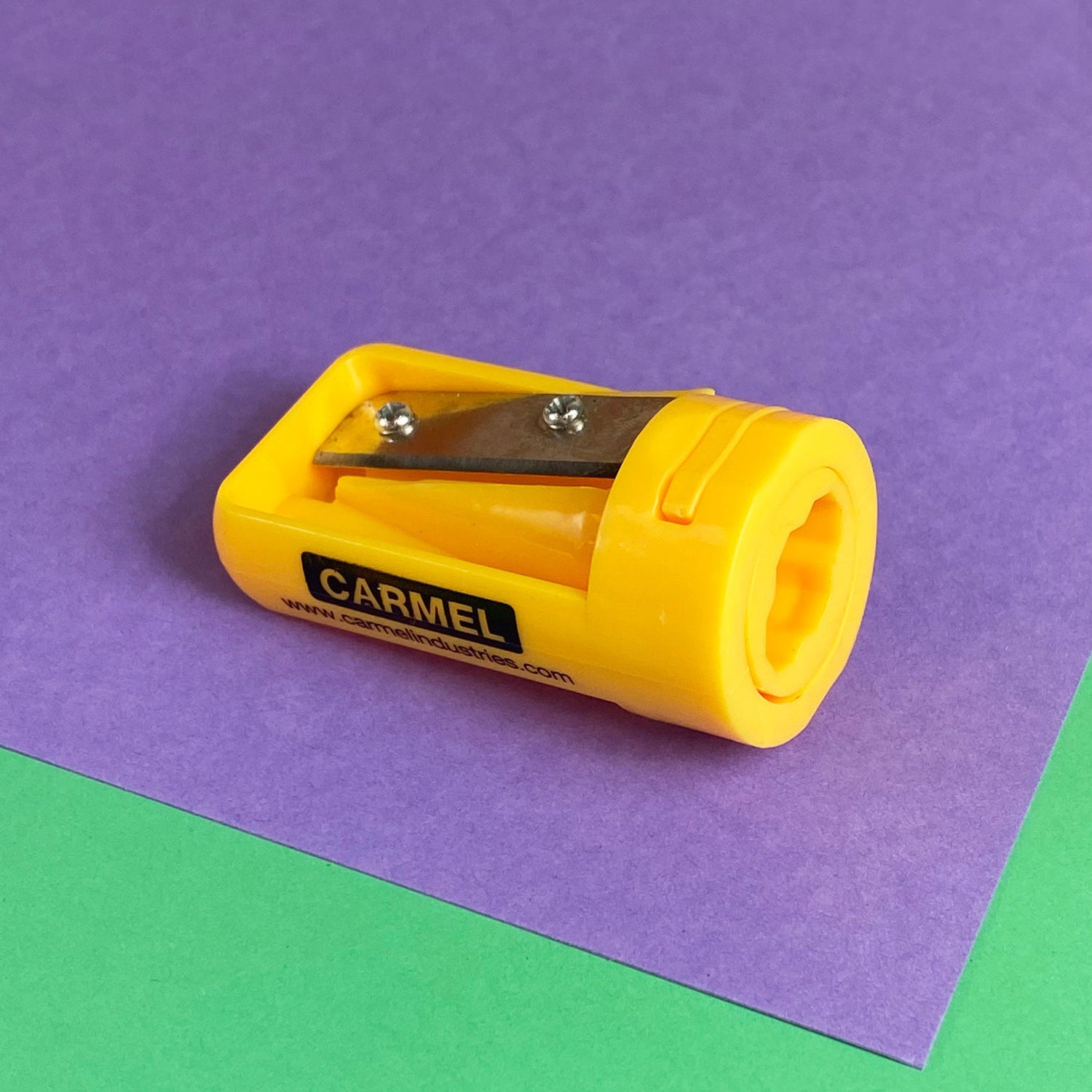 Carpenter's Pencil Sharpener
It's fast and easy. I sharpen the pencil to 80%, then finish it off with a blade. I prefer a squared tip. I found a pocket in my tool bag for this Carmel Sharpener.
My hubby's woodworking pencils have never looked better.
The sharpener does its job the best possible way.
What can I say, it does what it's supposed to do! It's very easy to use, sharp, and the bright colour helps it standout in my tool box. It's nice to get a finer point on my pencils using this sharpener vs using a knife!