Carmel Acrylic valve-activated paint markers create the most beautiful strokes of color on most flat surfaces. These markers are free of VOC (Volatile Organic Compound), making them a fun arts and crafts tool. The vibrant colors are fade-resistant, easy to apply, and work nicely with other Carmel art products.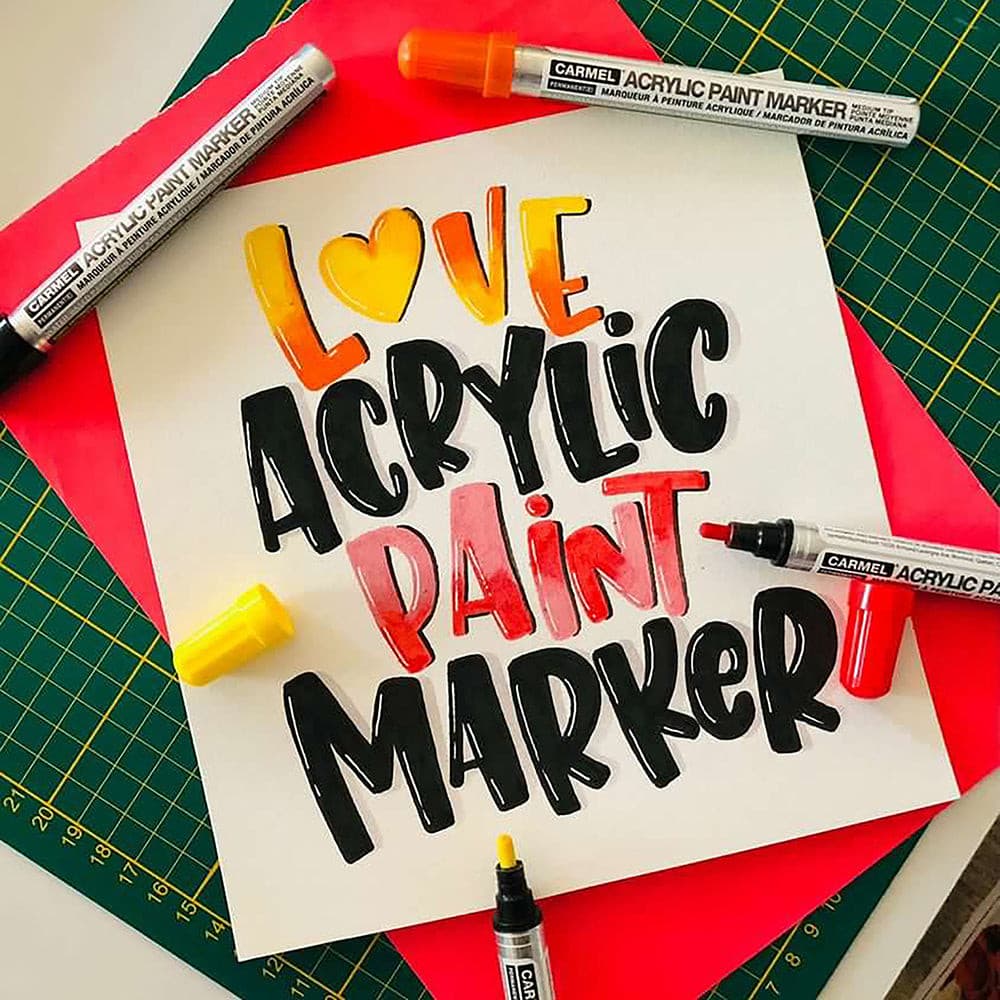 Acrylic Paint Marker - Medium, Wide & Fine-Tip
Perfect for covering up small scratches on my white coffee table.
Good quality paint and dries pretty fast as well.
I work with both fine and medium strength. They fine tip ones are great for doing fine lines, medium for filling in smaller spaces. Be careful with the fine ones because depending on the direction you are drawing the line, they can splatter a bit on the canvas. In some respects, they work better if you are right-handed. As I am left-handed, I can only draw the line in one direction.
About acrylic-paint-marker
Best permanent paint marker for several custom applications and modifications and art works, valve action felt tip. Marks on ANYTHING! Oil and Acrylic are both equally as good. Why nobody I know does not know about these amazing markers? Can not say, but I swear by them for my back grounds in my paintings. White and red marker colours are f'n solid, yellow is also opaque af. That's how I grade a brand. I only wish for Carmel they had more colours(at least 3 shades of each available?). Also low gloss colours would be beneficial. Love it, buying more when needed. Would also buy refillable? @dust1designs Thanks. P.S. These are out door grade permanent, NOT for children AT ALL. The Acrylic base is okay in my opinion for kids 12.