Carmel Glass Paint Markers are perfect for marking car windows, restaurant boards, store windows, or anywhere temporary markings are desired. The markings are removable from smooth, non-porous surfaces with a damp cloth and glass cleaner.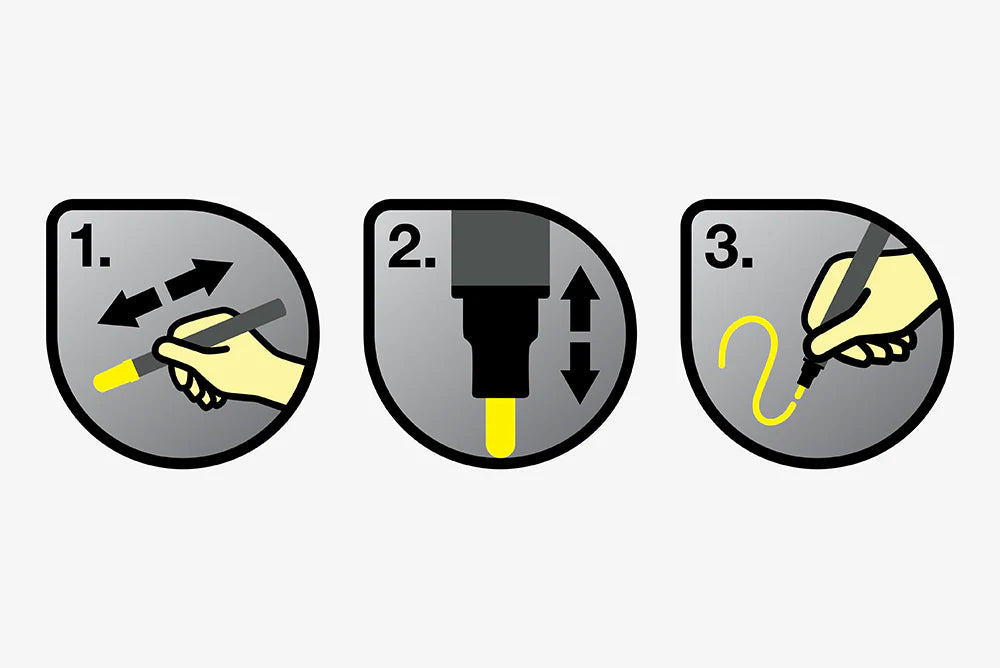 Marking & Removal Directions
Easy to get the flow started and write in defined li es with out any extra marker coming f out.
The message was clear and readable to ALL. It rain the next day; message all gone and NO green paint in the white body of the van. IT WORKED PREFECT. Thank you.
Used it for daughters grad and decorated all our vehicles. Worked well, even after a bit of rain!
Easy to use and easy to remove. I bought black and would recommend.