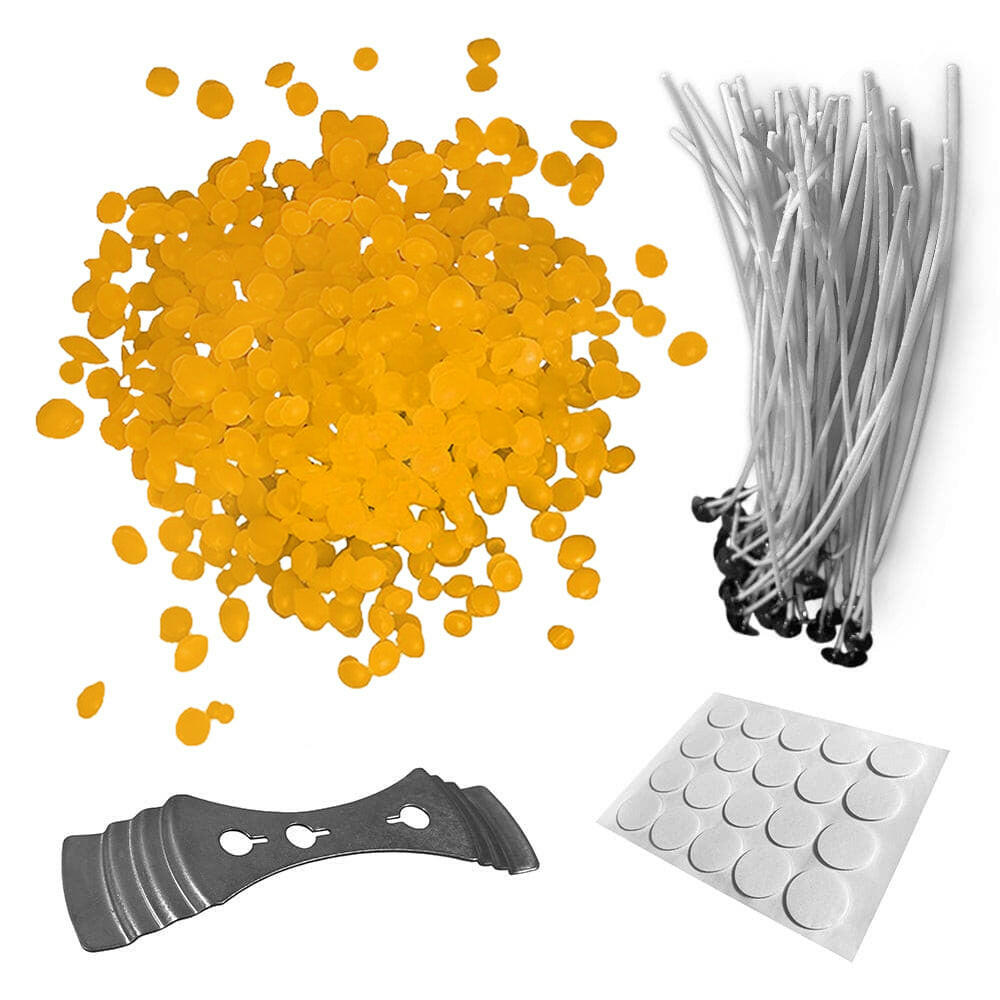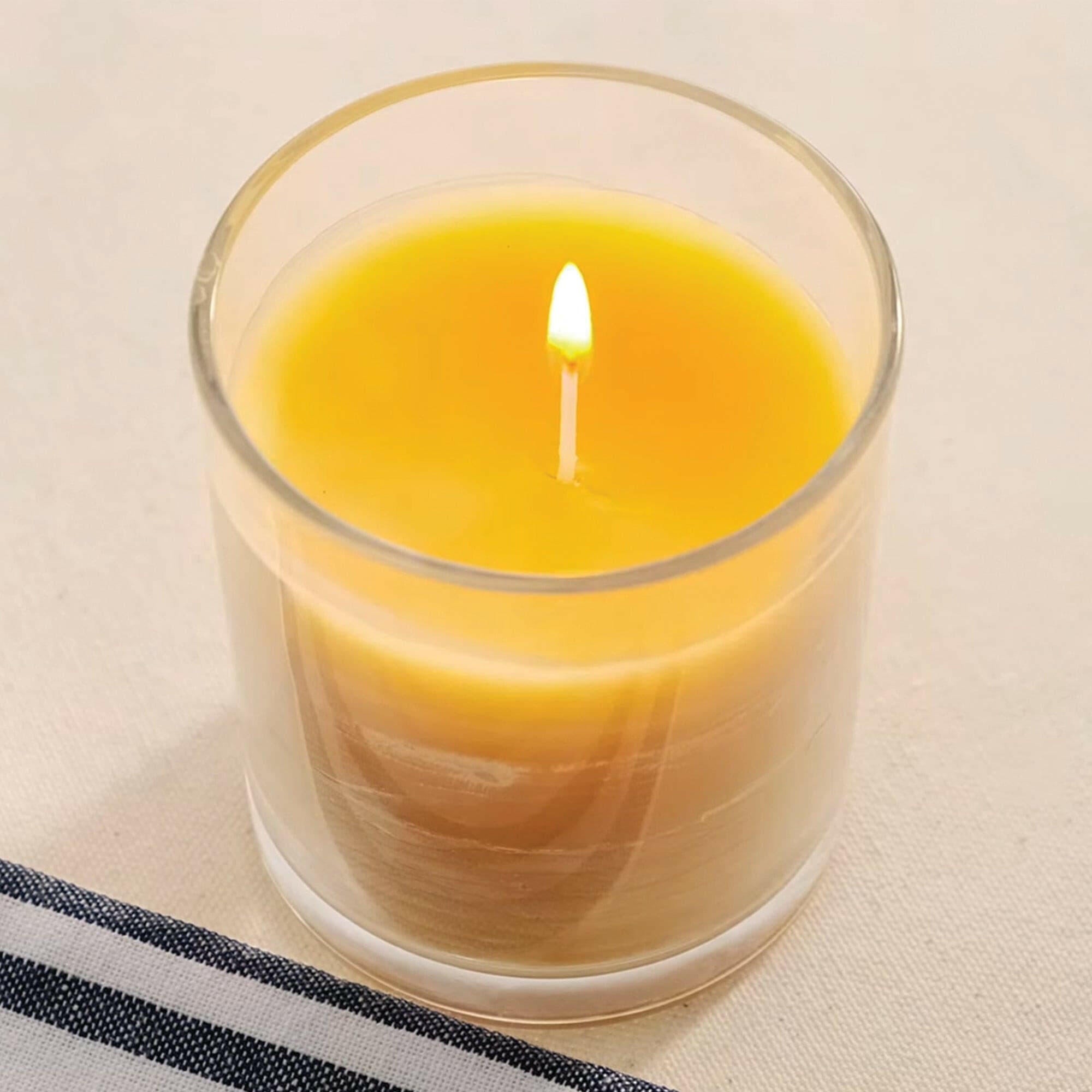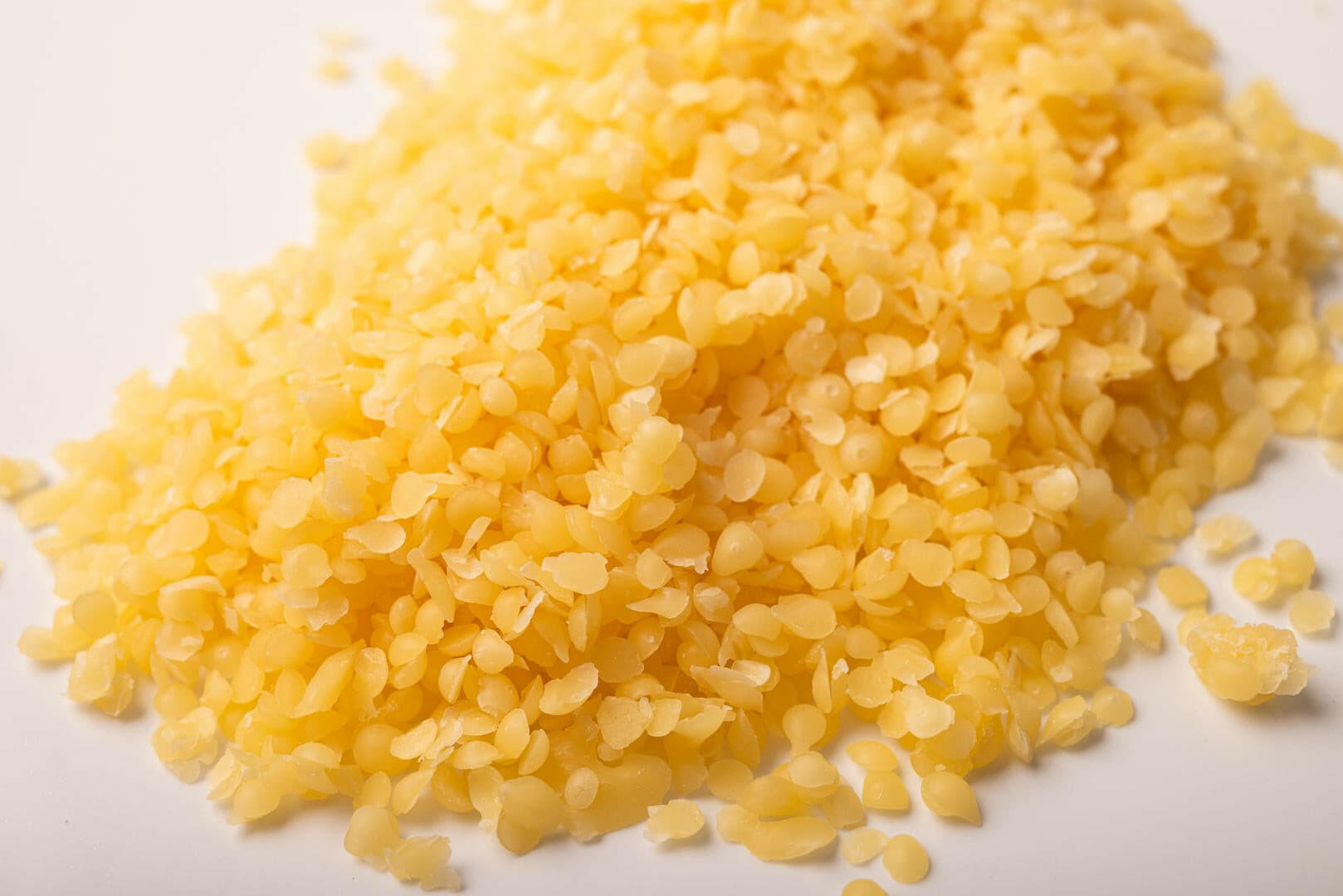 Beeswax - Candle Making Kits
Packaging:
1 lb wax with 10 pre-tabbed wicks & 2 centering devices
Carmel Pure Beeswax is all-natural, triple-filtered, made without additives or synthetic ingredients, and maintains its natural, mild scent. Wicks are also pre-tabbed, containing a metal base to help them stand. Fastening stickers are for attaching the base of the pre-tabbed wicks (wick + metal base) to the bottom of the jar. (Jars not included, we recommend Mason Jars.) The centering devices that are included help to position the wick as the wax is cooling.