description
• HOLDER FOR A ½ INCH CRAYON & PENCIL - This double-sided holder keeps pencils and crayons in one place while keeping your hands clean. 
• APPLICATIONS - This holder fits regular pencils and all Carmel Hex Crayons, including: Carmel Lumber Crayon, Hex Paint Crayon, Rubber Crayon, Hex Smooth Surface Paint Crayon.
• DURABLE - Made of quality wood, you can manually adjust the amount of crayon that is exposed, which helps prevent them from splintering or breaking.
• PACKAGING - Holders are sold individually—Both pencil and crayons are sold separately.

Product Description
This specially designed double-sided wood holder protects the lumber crayon and pencil from dirtying hands and helps prevent breakage. The holder fits both hex-shaped crayons and pencils. Crayons and pencils are sold separately.

Specifications
• Holder Size: 4 ¾" inch long x ⅝" dia.
• Holds both a ½ inch crayon and a pencil
• Packaging: Pack of 1 holder
Directions
1) Remove paper tube covering crayon before inserting it into the holder.
2) Twist ring to tighten holder and keep crayon in place.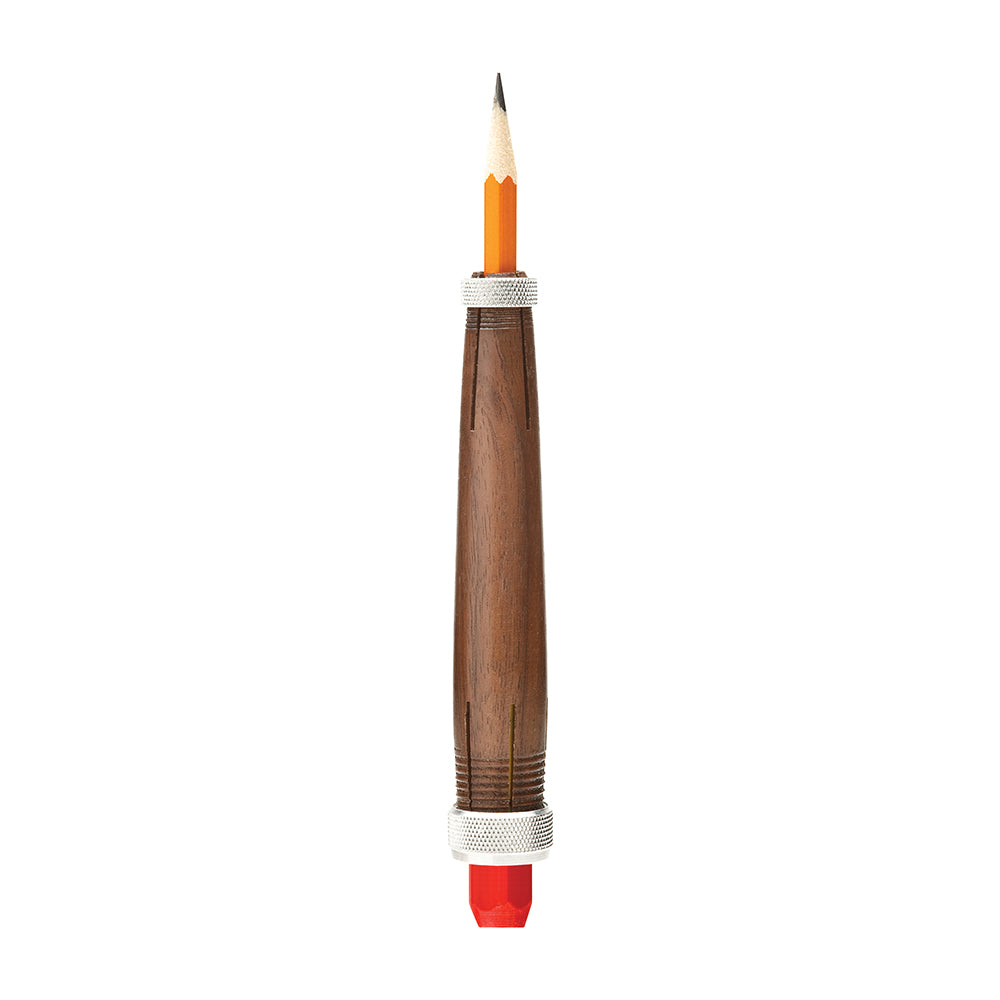 HOLDER FOR A ½ INCH CRAYON & PENCIL